Welcome to LTIS ENGINEERING PTE LTD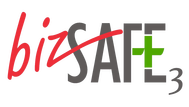 Company Overview

Established in 2013 as a sole proprietorship, LTIS ENGINEERING was then involved in mainly Polycold repair and Thermo Neslab chiller repairs. Since than, we have expanded and diversified into a Private Limited Company, specializing in more products. eg. cryo-chillers, precision chillers, heat baths, humidifier, scrubbers, etc. Our current presence are in Singapore, East and West Malaysia, Thailand, Indonesia, Vietnam, Philippines. We have also been awarded as the authorised distributor of Telemark's products in Southeast Asia for sales and service.
With over 15 years of experience in this industry, we are capable of repairing your system at your facility, and if field service is not an option, we also offer workshop repair services.
​